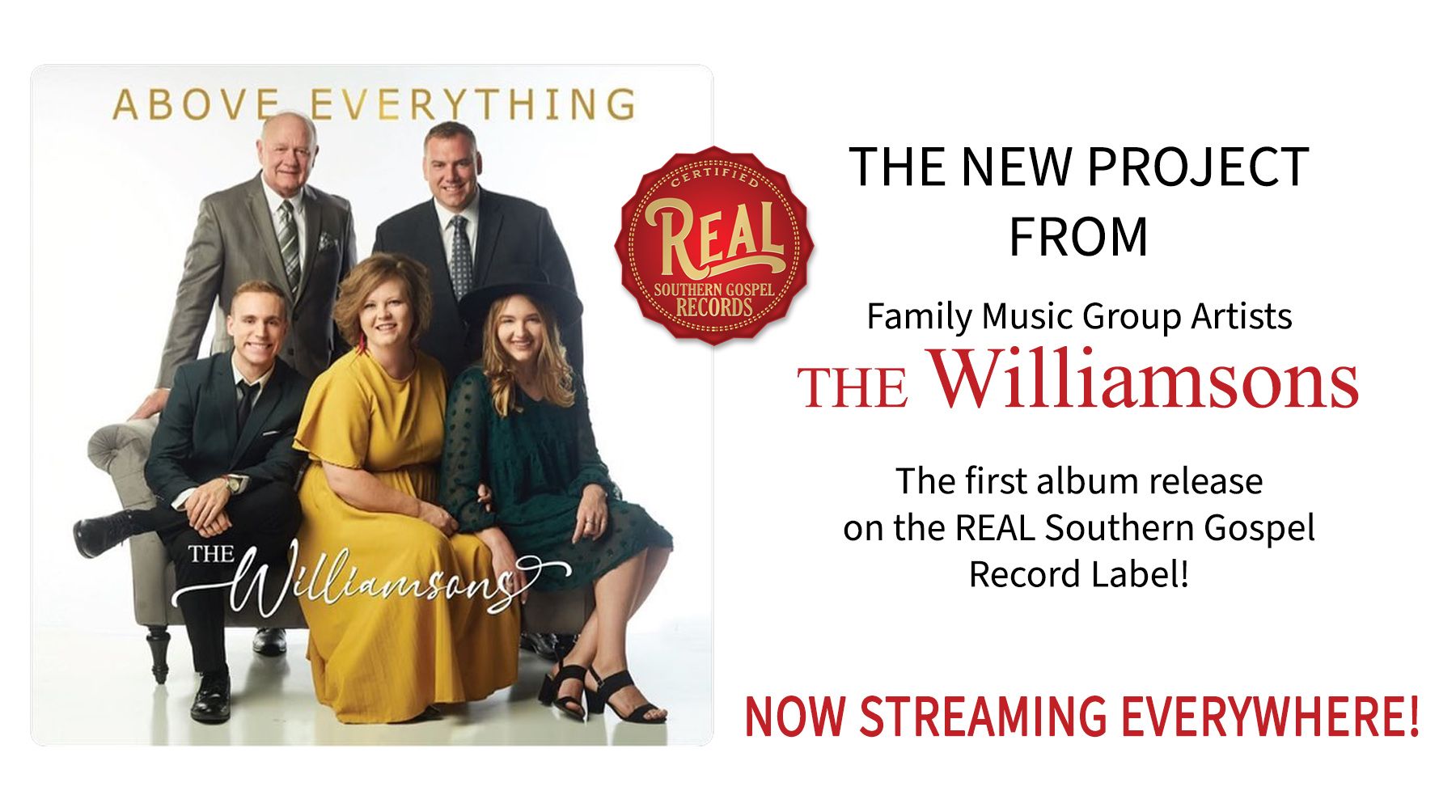 Above Everything from the Williamsons, is the debut album for the 
REAL Southern Gospel Record label. Featuring 14 powerful songs from the top writers in Southern Gospel music, such as Kyla Rowland, Gerald Crabb, and Dave Clark, plus, multiple songs penned by Lisa Williamson. 
Above Everything was produced by Les Butler and features Nashville's top, award-winning players, Johnny Brown, Brent Mason, Milton Smith, Kris Krunk, Matt Butler, Andy Leftwich, and the late Robb Tripp! Fayetteville Community Church Choir is also featured, led by Wesley Pritchard.