The 1st annual REAL Southern Gospel Sing is in the books and what a wonderful event it was! Friday, March 10th, the Primitive Quartet singing housed a near-capacity crowd-450 strong! The Southern Gospel Trailblazers bus tour that afternoon was completely sold out! The tour concluded with a catered, chef-prepared meal. All of the attendees asked if they could buy tickets for the next tour! Hundreds added the REAL Southern Gospel Radio App, on-site that evening. Les Butler states, "My, what an overwhelmingly successful day! REAL Southern Gospel Tours and Events will soon be headed your way!"
REAL Southern Gospel is working on multiple events over the next 18 months in several states, so, stay tuned for exciting details!
Don't miss the rest of this month on REAL Southern Gospel Radio.
March 16-17 Spring Shareathon from 7am-7pm (CST). Les Butler will be LIVE on the air with special guests, giveaways, music, and more!
March 24-26 Kingsmen Weekend. Beginning with the Friday Night LIVE Sing at 7pm (CST) Celebrating the 50th Anniversary of the Kingsmen's "Big & Live" album, featuring all 75 of their HIT Chart songs! Plus, hear interviews with past and present members.
March 31 Tune in to the Friday Night LIVE Sing @ 7 pm (CST) featuring the Primitive Quartet, LIVE from Hominy Valley!
The month of March is Primitive Quartet month, hear Primitive Quartet music every hour throughout the day for the entire month!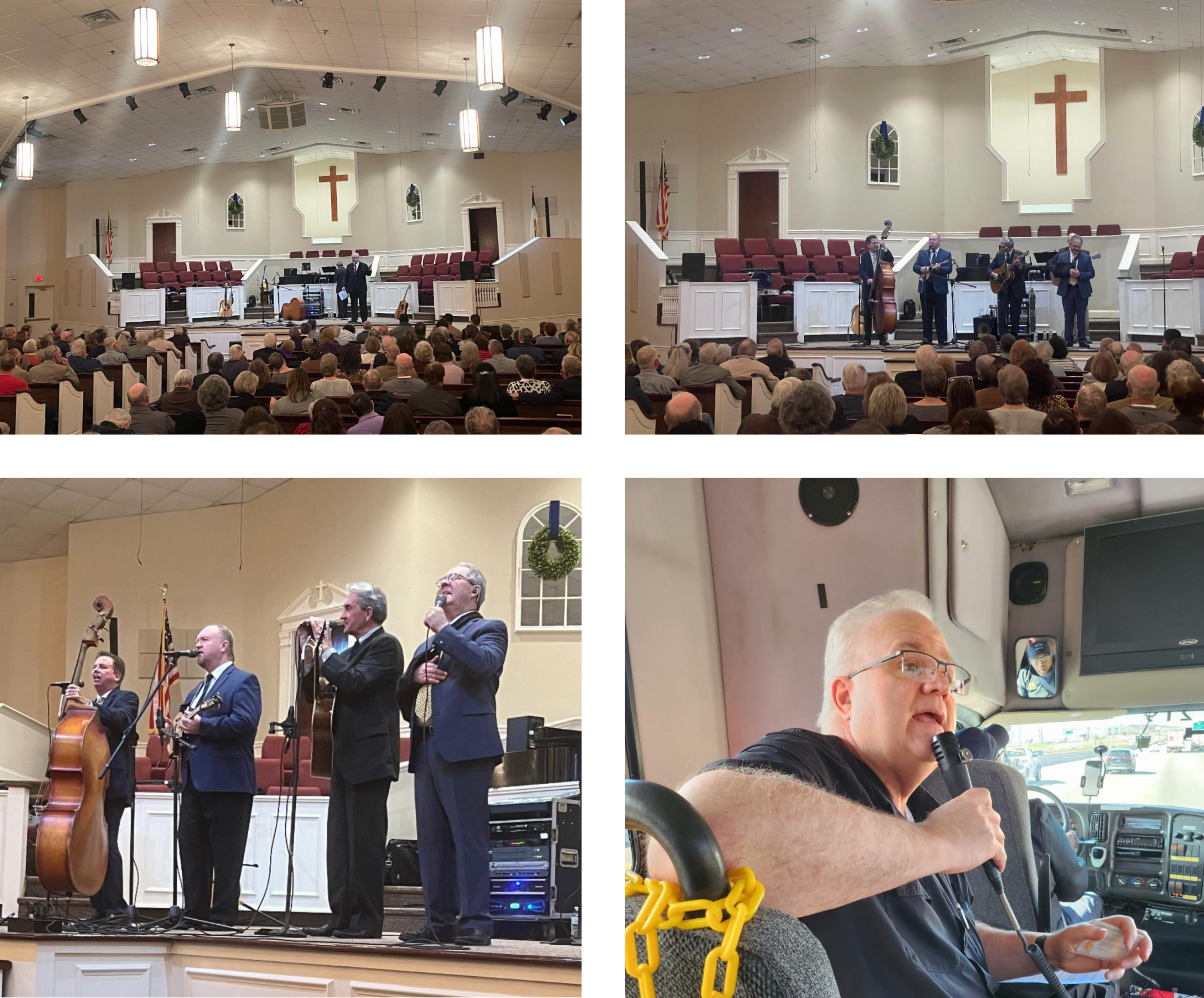 To view more photos, click here:  https://conta.cc/3l8MMVp